Cannabis Shifts to a Mainstream Luxury Brand
This year, many issues have gotten put on a shelf as the world has dealt with the COVID-19 pandemic. The legalization of cannabis in many states has been one of those issues. But this time on pause has given the industry a chance to identify how it would like to move forward as an emerging market that has many benefits across medicine, from mental health to the economy.
For many of these reasons, cannabis use is coming out of the shadows and there has clearly been a shift in recent years from cannabis being an illicit item to becoming a boutique product in many circles. The transition of cannabis' image from that of the stoner in his parent's basement to the "it" consumable for the jet set has as much to do about science as it does sophisticated branding.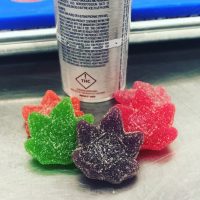 Approximately 24 million Americans in 2019 have used cannabis, about 10% say they consume it for medical purposes based upon a growing body of evidence supporting the use of medical cannabis for a number of conditions. There are also economic reasons why legalizing cannabis makes sense including increased revenue for the government, job creation and more.
As cannabis becomes legal across America—11 states have adopted laws allowing for recreational use, while 22 others permit only medical cannabis—it's finally becoming the sprawling business its proponents have long envisioned.
And this has moved the mainstreaming of cannabis in today's society from a taboo illicit drug to now being openly discussed at dinner tables.
First of all, our hats need to be taken off to the cannabis advocates who over the last 20 years have shaped an emerging industry, educating society and the government on the benefits cannabis can offer based on science.
The global cannabis community has collaborated with regulatory bodies to establish compliance and regulations as a starting point to help the general public understand sourcing products from legal entities is a safer way to get quality product to consume that is not compromised from unregulated producers.
In addition, technology advancements within the cannabis space have led to sophisticated track and trace solutions of raw materials and products through the supply chain. The data captured within these systems allows cannabis brands to tell a compelling authentication story to end consumers based on scientific facts.
This all leads to an emerging market that has open transparency, full traceability and establishing trust with consumers. The early master growers now work hand in hand with designer laboratories, perfecting and protecting their IP. A sophisticated supply chain has been put in place so consumers know where their cannabis was grown and by whom. Consumers understand which strains have been harvested and what hybrid models have been created. This is certainly no longer a bag of weed you purchased from a neighborhood friend, but a complex, innovative industry with established brands that have celebrities, ex-politicians and well know business executives involved now and the advocates that has been leading the charge for over 30 years are still the backbone to educate the masses on the benefits cannabis and hemp will bring to mankind over time.