Ancillary Cannabis Industry Markets
When thinking about the cannabis industry, it can be easy to only consider the producers and cultivators of the plant, how many tons they can produce and the quality of the product, as well as the dispensaries where cannabis is sold.
It can be even more enticing to only consider these factors when hearing that the sales of legal cannabis in the U.S. amounted to nearly $10 billion in 2018 alone. However, growers and dispensaries aren't the only players in the cannabis sector.
In fact, when you run the numbers, they're only a relatively small chunk of the industry. If you compare cultivators and distributors to the size and scope of the ancillary cannabis market, you may be surprised. With cannabis is still federally illegal, it's those on the outskirts, in the ancillary market that avoids any hassle from regulators.
The legality of the cannabis industry is as shrouded in smoke as the consumers themselves, which can create a lot of hurdles to overcome for those that want to be involved in the industry. Unless, however, you're working in the ancillary market. The ancillary cannabis market operates behind the scenes.
It is made up of companies involved with the packaging of cannabis products, the provision of cash streaming to up-and-coming cannabis businesses, and the development of hydroponic technologies for the growers.
Because those in the ancillary market don't have any direct involvement with the cannabis plant itself, they are often referred to as being a "non-plant-touching" company and therefore aren't subject to the same regulations or legislation that the plant-touching companies are.
Many of the ancillary markets which have popped up are areas that many interested in cannabis wouldn't even consider. For example, financial consulting and security. As the demand and scale of operations within the cannabis industry continue to grow, companies are beginning to turn to external organizations that can handle cash management, route-based logistics, ATM services, etc.
One company capitalizing on this fact is The Brink's Company (NYSE: BCO). The company is the world's largest cash management firm, with transport, logistics, and security as their main areas of focus. Brinks has entered into a multi-year agreement with one of the biggest players in the cannabis game – Canopy Growth Corporation (NYSE: CGC).
Brinks will provide secure transportation and logistics for Canopy Growth both in Ontario, Canada as well as internationally, the CEO said:
"The rapidly growing cannabis industry requires security solutions for its products as well as its cash, and Brink's is uniquely positioned to provide these solutions. Our partnership with Canopy Growth, a leading producer and exporter of cannabis, diversifies our customer base and leverages BGS' global network of secure logistics operations. We look forward to building a strong relationship with Canopy Growth as it grows throughout Canada and continues to enter new international markets."
– Doug Pertz, Brink's President and Chief Executive Officer
For the first quarter in 2019, Brinks' total U.S. revenue was up 53%, and their profit tripled to $24 million. Then you've got companies like EyeChronic, who install cameras into cannabis dispensaries to provide marketing information.
The number of "non-plant-touching" companies involved with cannabis will only grow with increasing legalization, and so the next few years will be very interesting for the ancillary market. Until then, look at some of the key ancillary players in the United States cannabis market.
Scotts Miracle-Gro (NYSE: SMG)
Hydroponics has played a massive role in the growth of the marijuana industry – without hydroponic technologies, cannabis plants can take twice as long to cultivate.
One company that has dominated the hydroponic field is Scotts Miracle-Gro. Scotts Miracle-Gro has been around since 1868 when it was founded by Civil War Veteran Orlando Mclean Scott. The company began initially as a hardware store in Ohio, which sold weed-free seeds to farmers.
Fast forward 150 years, and now Scotts Miracle-Gro is one of the market leaders in hydroponic technology. The biggest move made in the history of Scotts Miracle-Gro occurred in 2018 when the company acquired Sunlight Supply – the largest hydroponic distributor in the United States for USD $450 million.
The acquisition was made under the subsidiary of Scotts Miracle-Gro known as "The Hawthorne Gardening Company", here's what the CEO said regarding their competitive advantage:
"Combining Hawthorne's industry-leading product portfolio with Sunlight's unparalleled distribution capabilities and complementary portfolio will benefit consumers and all stakeholders in the hydroponic marketplace. It reinforces our confidence in the future of this industry and takes Hawthorne to a new level as a business with unique competitive advantages."
– Jim Hagedorn, Chairman and CEO of ScottsMiracle-Gro
It seems that purchasing Sunlight Supply was the right move for the company, as stock prices for Scotts Miracle-Gro have steadily increased throughout 2019. The company now sits at a market cap of over USD $5 billion.
GrowGeneration Corp (OTC: GRWG)
Alongside Scotts Miracle-Gro is GrowGen, another industry leader in hydroponic growing technologies within the cannabis space. Beginning in 2014 in Colorado, GrowGeneration started out by acquiring Pueblo Organics and Hydroponics, which allowed the company to grow into what it is today.
GrowGen is now the largest hydroponic supplier in the U.S., with 23 organic centers across 9 states. The company sells soils, lighting technology, pest controls, ventilation and propagation supplies.
"This was our 5th consecutive year of record growth for GrowGeneration, with revenues growing over 100% year over year. With our corporate foundation now in place, the company is well positioned to continue 100% year over year growth for several more years. GrowGen is now in 8 states, 21 locations, and services some of the country's largest commercial multi-state cultivation operators."
– Darren Lampert, Co-Founder and CEO
GrowGeneration Corp achieved revenue of $29.0 million in 2018, up to $14.6 million or 102% from their 2017 revenue of $14.4 million. In 2018 the company also acquired 8 stores, with a new location in Oklahoma City.
KushCo Holdings (OTC: KSHB)
Founded in 2010, KushCo Holdings are an umbrella company that houses a diverse range of subsidiary, ancillary companies specializing in cannabis accessories and supplies. KushCo's brands include:
Kush Supply Co. the nation's largest and most respected premier producer of vaporizer products, packaging, supplies, and accessories.
Kush Energy a provider of ultra-pure hydrocarbon gases and solvents to the cannabis sector.
The Hybrid Creative a premier creative design agency for cannabis and non-cannabis brands.
Koleto Innovations their research and development arm driving intellectual property development and acquisitions.
The company, originally called Kush Bottles Inc, changed its name to KushCo Holdings to illustrate the diverse nature of its operations. In 2019, KushCo formed an exclusive partnership with JSP Portinox to work on hydrocarbon gases, solvents, and stainless-steel gas cylinders under its Kush Energy branch.
"KushCo are improving operational processes through the rollout of a new Warehouse Management System, which will allow us to improve inventory accuracy, expand gross margins through a more efficient supply chain and support the overall scaling of our business."
– Nick Kovacevich, CEO and Chairman of KushCo Holdings
When discussing the wide range of ancillary services KushCo provides, they are shifting toward a higher-margin product mix driven by new product launches to take place over 2019. They believe their product pipeline is strong and we can expect to see new customers expand into new product buckets which will also improve our margins.
In the first fiscal quarter of 2019, KushCo experienced record growth with revenues of $25.3 million, representing 186% growth from $8.8 million in the first fiscal quarter of 2018.
Innovative Industrial Properties (NYSE: IIPR)
Originating in Maryland, Innovative Industrial Properties, Inc. (IIP) is the first and only real estate company on the New York Stock Exchange that specifically services the cannabis industry.
The company is focused on the acquisition, ownership, and management of specialized industrial properties leased to experienced, state-licensed operators for their regulated medical-use cannabis facilities.
The company's total properties amount to 1.6 million square feet across 11 states and have just expanded to a total of 21 properties following the acquisition of a property in Saxton, Pennsylvania, which comprises two buildings totaling approximately 266,000 square feet of industrial space.
The company acquired Green Leaf Pennsylvania for $13 million in May in Q1 for 2019, IIP generated revenues of roughly $6.6 million in the quarter – a 146% increase from the previous year's first quarter.
Leading Retirement Solutions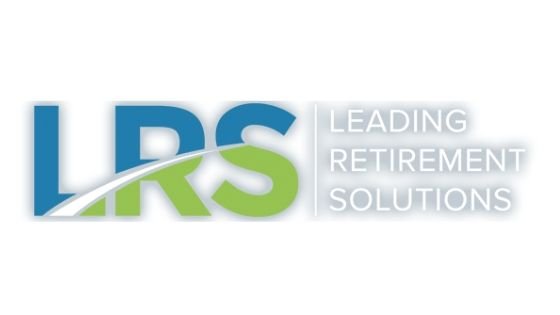 Located in Seattle Washington (LRS) is a certified administrator and consultant whose mission is to proactively support organizations by providing a variety of retirement plan services, including: custom plan design, administration, compliance, government reporting and record-keeping.
Summary
The ancillary market is picking up some big players, and without "touching" the plant themselves, they are going to be more stable than other cannabis stocks that rely on uncertain legislation.
Ultimately, the cannabis industry would be unable to survive without the presence of these ancillary players, who provide much of the framework for marijuana users to purchase and ingest the plant.
And if you really want to hone in on the ancillary market, Colorado is the place to look. According to Cannabis Business Executive, forty-one of the top 150 ancillary cannabis companies operate in Colorado.
So when looking into which companies are the next big buy, don't just think of the cultivators or the retailers, consider also looking into the ancillary market – the companies in finance, accessories, leasing properties, compliance cannabis training, and any other non-plant-touching market where a lot of sideline action is occurring.